EASY. APPLICABLE ANYWHERE.
Our patented air purification device takes advantage of ozone and ensures clean, fresh and healthy air. And that with very easy handling.
Integrated fan draws in polluted air
Air passes specially developed photozone emitters
Connection of ozone with odor molecules
Elimination of odors, germs, viruses and bacteria
Purified air is returned to the room
In just a few steps to absolutely fresh and pure air. Completely harmless for humans and animals!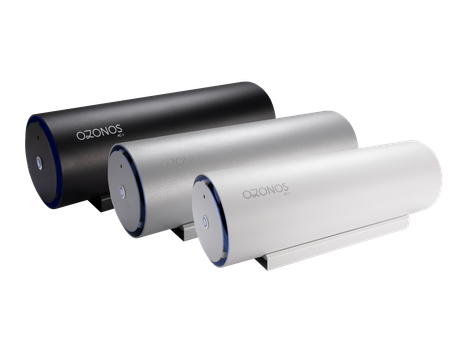 ---
SPECIFICATIONS AND FEATURES
AVAILABLE AS OZONOS AC-1, AC-1 PLUS AND AC-1 PRO